thank you to every angel who has ever helped me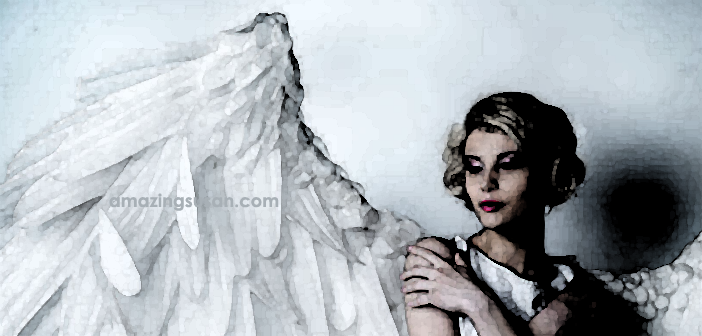 I'm fortunate to be surrounded by whole hosts of earthbound angels who guide and support me every day in small and big ways. I try to let my angels know individually, and on a regular basis, how much I appreciate what they do for me. This post is part of that appreciation.
Dear angels (you may or may not know you are one of my angels, but I know!):
Thanks for all the things you do for me some of which include: being part of my social media community, zooming / calling / or connecting with me from near (Granby, QC, Canada) and far (Adelaide, Australia) as needed, supporting my advocacy efforts (e.g. helping AWR become one of the Forbes top 100 websites for women in 2011), giving me hugs, making funny comments on my posts (making any comments on my posts!), touching me by text morning, noon and night, assembling a bed, talking with me, walking with me, playing sports with me, sharing my advocacy work with others, cheerleading when I need it, inviting me for dinner, putting a shelf up, letting me stay over at your place, listening to me, resisting the temptation to give me advice when I haven't asked for it, seeing me, putting sensor lights in my garage, giving me Christmas presents, making me mac & cheese, rescuing me when I had flat tires, teaching me valuable life lessons, coming to my parties, doing little things to please me, dancing with me, helping me find the right house, giving me geraniums, introducing me to new music, forgiving me when I fuck up, giving me gifts for no reason, gently critiquing my writing, having fun with me, inspiring me to keep going, co-creating cool stuff with me, helping me find solutions to tech issues, catering a party for me, crying with me, grieving with me, laughing with me, celebrating my accomplishments, and just being with me period. This is far from an exhaustive list, just some of the stuff that's top of mind right now.
Everything little and big thing you do makes a HUGE difference to me, my angels, and I'm grateful to be in your arms when I need you most.
Thank you angels. This tune is for you.
Angel
Spend all your time waiting
For that second chance
For a break that would make it okay
There's always some reason
To feel not good enough
And it's hard, at the end of the day
I need some distraction
Oh, beautiful release
Memories seep from my veins
And maybe empty
Oh, and weightless, and maybe
I'll find some peace tonight
In the arms of the angel
Fly away from here
From this dark, cold hotel room
And the endlessness that you fear
You are pulled from the wreckage
Of your silent reverie
You're in the arms of the angel
May you find some comfort here
So tired of the straight line
And everywhere you turn
There's vultures and thieves at your back
The storm keeps on twisting
Keep on building the lies
That you make up for all that you lack
It don't make no difference
Escape one last time
It's easier to believe in this sweet madness
Oh, this glorious sadness
That brings me to my knees
In the arms of the angel
Fly away from here
From this dark, cold hotel room
And the endlessness that you fear
You are pulled from the wreckage
Of your silent reverie
You're in the arms of the angel
May you find some comfort here
You're in the arms of the angel
May you find some comfort here
Songwriter: Sarah Mclachlan
Angel lyrics © Sony/ATV Music Publishing LLC