the magnificent margaret moth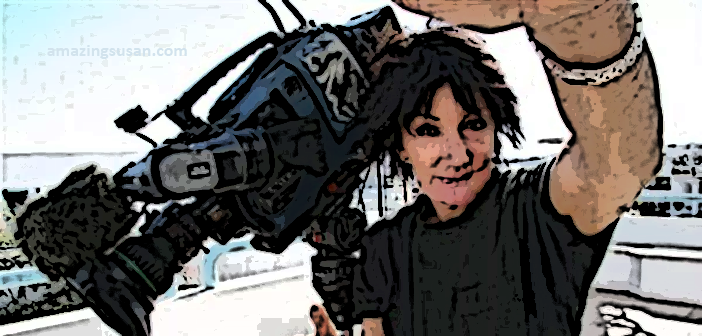 Today, March 21, 2023, is the thirteenth death anniversary of one of my heroines, camerawoman Margaret Moth.
Moth began her journalism career in her native New Zealand and joined CNN in 1990. She covered the Persian Gulf War, the rioting that followed Indira Gandhi's assassination and the civil war in Tbilisi, Georgia, for CNN before volunteering for the dangerous mission of filming in Sarajevo.
Soon after arriving in the besieged city, Moth was struck by a sniper's bullet as she drove with colleagues to the Sarajevo airport to interview pilots flying relief supplies.
Her jaw was shattered, and she lost nearly all of her teeth and part of her tongue. Moth was rushed to a local hospital for emergency surgery and then flown to the United States where she endured numerous reconstructive surgeries.
After recuperating, Moth returned to her position at CNN. Her story is brilliantly told in this three-part CNN documentary, which, when I watched it for the umpteenth time this morning, once again brought me to tears. Such an incredible human being.
Margaret Moth 1
Margaret Moth 2
Margaret Moth 3
Read her obituary on CNN here.
 © 2023 Susan Macaulay. I invite you to share my poetry and posts widely, but please do not reprint, reblog or copy and paste them in their entirety without my permission. Thank you.