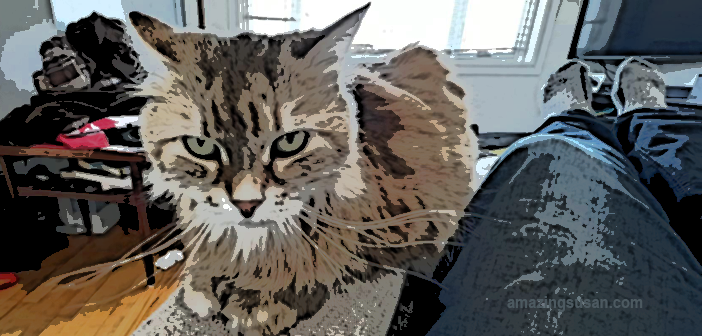 Anyone with a cat, especially one with long hair, will immediately identify with my rider friend John Rest's poem entitled 'cat hair.' (What else, right?)
I absolutely LOVE the poem. And oh boy do I get the sentiments. I am forever pulling, sweeping, scraping and brushing Kitty Cat Jax's hair from everywhere. Still, he is a clever cat as is evidenced by his antics in this video.
As for John and wife Dawn's Bella, she isn't always as cranky as she looks in the featured pic above. A (somewhat) more flattering photo by the pool appears below the poem.
Enjoy.
cat hair
by john rest © 2023
Listen here:
Read here:
Cat hair, cat hair
Everywhere
In my coffee
On my chair
In the nooks
The crannies too
Up my nose and
In the loo
Floating as
the currents breezed
ahhh-ah-CHOO!
Oh look, I sneezed
In our hats and
In our mittens
In the corners
Forming kittens
Get the vacuum!
Grab a broom!
Eradicate!
From every room!
When you die, though I'll be pining
Black clouds have a silver lining…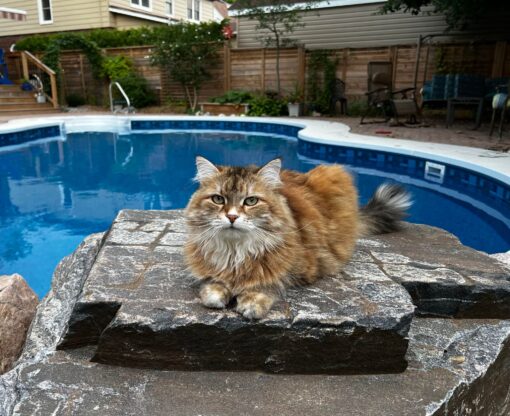 © 2023 Susan Macaulay. I invite you to share my poetry and posts widely, but please do not reprint, reblog or copy and paste them in their entirety without my permission. Thank you.
10 motorcycle rider cabin fever symptoms (as demonstrated by my cat)