sign sign everywhere a sign :)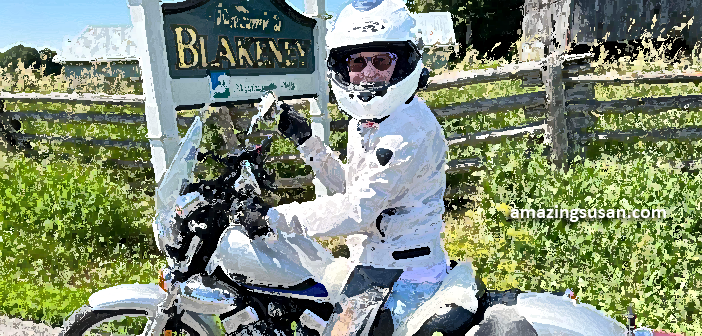 This summer (2023), the Canadian Motorcycle Cruisers – Ottawa Chapter # 011 is inviting its members (of which I am one) to participate in weekly photo challenges. This week's challenge, the sixth of the summer, was to take one or more selfies in gear with your ride and a 'city' sign. The winner, who is chosen by a random draw, gets a gift certificate. It's a fun way to engage members and get people out riding and exploring new places.
My interpretation of 'city' was quite broad and I took pics during morning and afternoon rides on Saturday July 8. I didn't venture far because I was short on time, but I had fun <3
See the routes and the signs in the Relive videos below:
© 2023 Susan Macaulay. I invite you to share my poetry and posts widely, but please do not reprint, reblog or copy and paste them in their entirety without my permission. Thank you.