the answer to: 'what do these five images have in common?'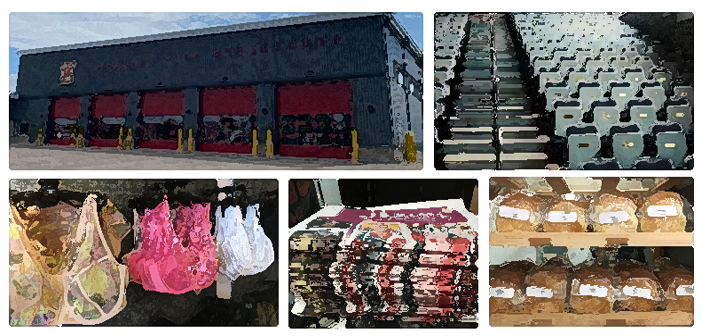 The answer is: more things than I ever would have guessed when I asked the question in the Friends of Mississippi Mills Facebook group.
Now might be a good time to tell you I'm a co-producer for a Puppets Up! fund raising show called 'Sherlock Holmes and the Hound of the Basketballs.'
That's why I'm interrupting my regular programming to talk about Puppets Up! on my personal blog. Part of my (volunteer) co-producing job is to create awareness and buzz around the show so you, your friends and your (adult) family members will come to see it.
When you come to see it, you will laugh and have fun. In order to do that, you need to buy a ticket. The money you pay for your ticket(s) will go toward Puppets Up! 2022 (August 12 – 14). Your support will enable hundreds more people to laugh and have fun and keep puppeteers employed so that thousands more people can laugh and have fun like you will have done. It's all about spreading joy and laughter, both of which have been in short supply of late.
Now, back to the answer(s) to the question. Thirty plus Friends of Mississippi Mills Facebook group members answered my query about the collage of photographs. They replied with comments such as:
Support
Stacked
Repetition
Things in rows?
Labour intensive
They all need to be opened!
Things found in Almonte that are locally made or created?
Things that start with 'b:' bleachers, bread, bras, bundle and building
And more things that start with 'b:' burn, bums, breasts and basketball (thanks to Allan 'B'-is-for-Brown)
Commenters mentioned support and engagement, togetherness and community, patterns and multiplicity.
"A place for everything!" artist Don Bruner wrote.
Long-time Mississippi Mills resident and puppeteer Stephen Brathwaite, who performs Holmes' assistant Watson in Sherlock Holmes and the Hound of the Basketballs quipped: "A hot literary afternoon at the theatre."
Alluding to the investigative nature of our show, former Almonte resident Fraser Scantlebury wrapped a clue in a cryptic comment: "A good detective would know this…"
I was wowed by the creative answers, all of which were correct, of course. The five images evoke all the things people mentioned. Especially support, which is what our sponsors are offering our show and by extension Puppets Up! As you may have already guessed, I sourced the five images in the collage from our corporate supporters: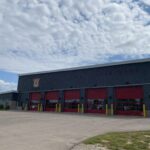 In the same way a team built our show from an idea in someone's head to words on paper to a physical space in which performers and puppets can move and entertain you, Ottawa-based Cleland Jardine Engineering designs and builds infrastructure in communities across Canada. They transform ideas and concepts into bricks and mortar structures such as storage facilities, fire stations (like the one at right), apartment buildings and corporate headquarters.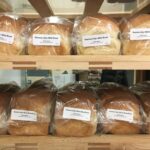 Here's what Curious & Kind owner Danielle K.L. Gregoire says about our Hound sponsor Baker Bob's: "…chock full of delicious baked goods and candy and fresh sandwiches and drinks, [and] a place full of friendly faces, and accidental meet ups with your favourite neighbours. It…has a very special kind of magic about it. I always feel welcome there." I think so too! Bob's: a bakery with bountiful booty to benefit your belly (uh oh, more 'b' words…).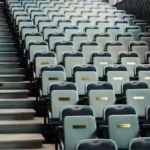 SportsSystems Canada began supplying gooseneck-style basketball systems in southern Ontario in 1978. Today, they build and install all kinds of athletic infrastructure (like the seats in the top right of the collage) and equipment for clients across Canada, into the United States and around the world. The company's origins in basketball equipment make it a perfect partner for the Hound. If you've driven down Almonte's Industrial Avenue lately, you know how busy they are by the vehicles parked to overflowing in their lot.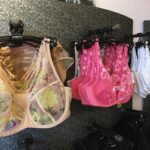 The three beautiful brassieres at bottom right in the collage are from 8OO8 Lingerie where owner Kathy Duncan helps discriminating women choose undergarments that make them feel special and sexy. Doesn't every woman (and man for that matter), want to feel special and sexy? Kathy carries a variety of wears in beautiful colours and different styles as well as a wide range of sizes. The Hound is grateful for 8008's support – in more ways than one. Puppies Up!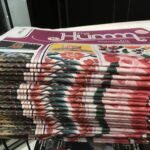 The whole of Mississippi Mills and environs looks forward to the stacks of Humms (like the one pictured in the middle image in the bottom row of the photo collage) that appear just before the first of each month in shops, libraries and, well, just about everywhere in the area. Publishers Kris and Rob Riendeau give generously in so many ways to our community. They, like the others above, are much appreciated sponsors of our Hound production.
As a co-producer, I love that we have such diverse and interesting sponsors, and that the replies to my question were equally diverse and interesting. Thanks to our Hound sponsors and to everyone who participated in my quiz. There may be more questions to come. Stay tuned.
P.S. I hope to see you at one of the shows. Get your tickets here: ticketsplease.ca
© 2022 Susan Macaulay. I invite you to share my poetry and posts widely, but please do not reprint, reblog or copy and paste them in their entirety without my permission. Thank you.