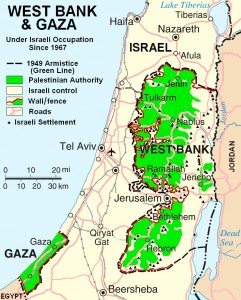 I visited Ramallah in Occupied Palestine's West Bank in spring 2011 to attend a TEDx conference.
Getting there overland was onerous and I spent six hours at the border crossing where I had my passport taken, was interrogated and humiliated by Israeli immigration officials, had items stolen from luggage, and witnessed the humiliation of others.

While in Occupied Palestine, I felt the terror and oppression the Palestinian people are subjected to every day at checkpoints.
I ate with Palestinians. I saw the poverty. I felt the despair. I heard the stories of people who had been robbed of everything but their will to fight.
I saw the wall. I walked in its shadow. I touched it. I read the graffiti. I took pictures.