40 stunning photographs of fall colours in eastern Canada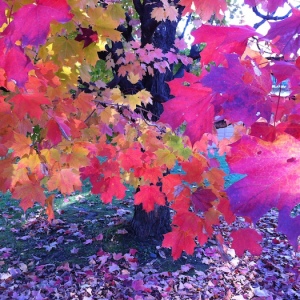 Every season has its own beauty.
But autumn in eastern Canada is often SO breathtaking it's easy to forget that spring, summer and winter even exist!
Mother Nature outdid herself in 2014 with a cornucopia of brilliant colour.
It's virtually impossible to capture how remarkable the countryside is, even with the best camera and professional skills.
Still, one must try.
I took all of these images myself with my iPhone 4 over the last few weeks. None has been retouched or altered in any way. They're all "au naturel" as it were…
Enjoy!
Susan Macaulay created and curates SheQuotes, My Alzheimer's Story,  Amazing Women Rock, AmazingSusan.com, and Succeed With Susan. She is a feminist, global citizen, lifelong learner and the author of Everyday Feminine Wisdom and soon-to-be-published "the dogs' breakfast."