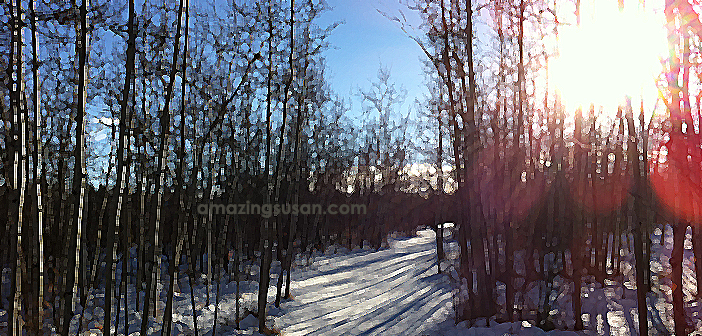 "It's just another day as far as I'm concerned," my friend Kathy said to me on Christmas Eve when I reached out for some support.
Sharing my feelings is a strategy I use to help myself manage difficult emotional states. Writing poetry, writing anything at all and exercising are other healthy strategies I use. (I sometimes use unhealthy strategies as well, but I won't go into that LOL!)
So it was Christmas Eve, and I was feeling lonely. Alone and lonely. I am often alone, and mostly I delight in my solitude. But lonely and alone is not a good combination. Paradoxically, lonely in a crowd of people can be even worse, because when you're lonely in the midst of others, especially if they are family and/or friends, you feel completely isolated and disconnected — like you don't belong.
It's even more devastating to believe that everyone belongs somewhere, while you feel that you belong nowhere. Whether it's true or not doesn't matter. Feeling like that fills the empty spaces inside you (that are not already occupied by loneliness, isolation and disconnection) with despair and hopelessness. It's a profoundly disturbing and frightening place to be. 
The conversation with Kathy didn't do much to lift my spirits. Then, out of the blue, I remembered an anonymous poem I'd cut out a couple of years ago, and put between the pages of a book with the intention of publishing it here someday. Why it came to mind is a mystery, but I retrieved it from its hiding place, and when I read it, I felt more hopeful. Christmas may be "just another day" as Kathy says. But it's another day during which I can reflect on life, and why I'm here. And that's a good thing. #ThankingTheUniverseForAnonymousPoets
another day
by anonymous
another day i am
another day i am alive
another day i breathe
another day i love
another day i think
another day i dream
another day i do
Oh yeah, and this too: