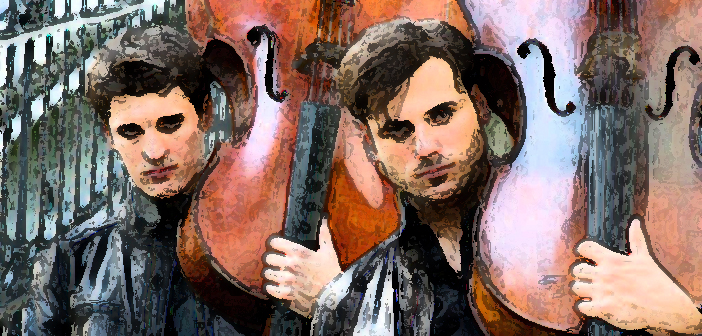 A friend recently introduced me to "2Cellos (stylized 2CΞLLOS), a Croatian-Slovenian cellist duo, consisting of classically trained cellists, Luka Šulić and Stjepan Hauser. Signed to Sony Masterworks since 2011, they have released four albums. They play instrumental arrangements of well-known pop and rock songs, as well as classical and film music. The duo performs internationally and has been featured on several US TV shows (more on Wikipedia).
They've covered Leonard Cohen (Hallelujah):
Singer-songwriter Ed Sheeran (Perfect):
and ACDC (Thunderstruck)!
The official 2CELLOS video of this ACDC cover is here (as of March 2020, it had 169 million views).
Oh yeah, they also do classical 🙂