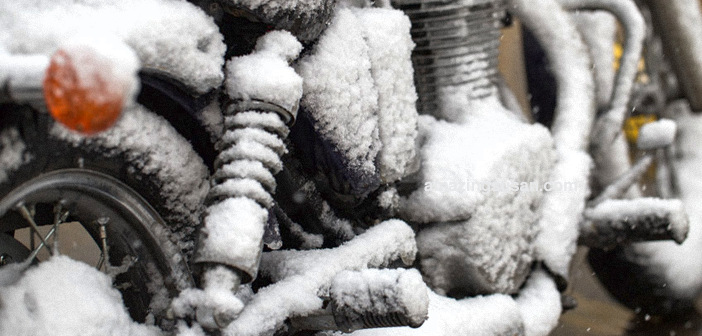 Many of us have found out how uncomfortable it can be to be COVID confined. But Canadian motorcycle riders have known forever what that's like: they get twitchy every winter when they can't be out riding the roads, testing themselves on tracks and/or tackling cross-country trails. When anxiety peaks, some turn to shopping therapy for relief.
This poem is about that.
frozen
by susan © 2022
frozen
i can't ride my ride
not today or tomorrow
i long for the spring
and an end to my sorrow
s/he's in the garage
with a tender and tarp
if i had my druthers
i'd be strumming a harp
better in heaven
than confined to place
where i can't pull a wheelie
and make my heart race
on my thumbs i would rather
have tightening screws
than be unable to be
on a highway to cruise
mud and bumps, dirt and trees
fill my dreams every night
the promise of summer
i hold tight in my sights
visions of twisties
lie around every corner
can't wait one more day
for weather that's warmer
these are the thoughts
of northern bikers in winter
when their hearts freeze and crack
and into icicles splinter
but canadian riders
are resilient it's proven
in the cold and the snow
they never stop movin'
they don't waste their time
on crying, excuses or reasons
they just keep on buying
for the upcoming season
© 2022 Susan Macaulay. I invite you to share my poetry and posts widely, but please do not reprint, reblog or copy and paste them in their entirety without my permission. Thank you.