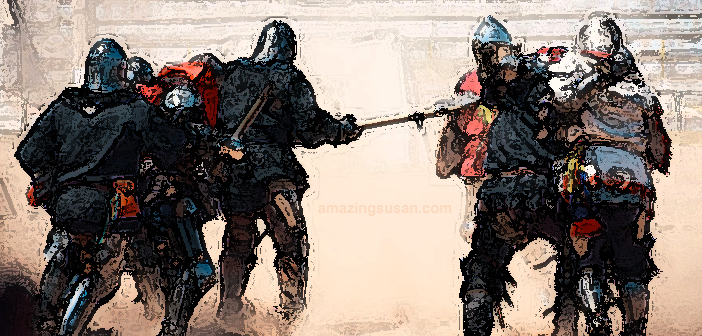 We are becoming polarized, divided and disconnected to the point that we seem completely unable to hear each other. It's sad.
This poem is about that.
battle stations
by susan © 2022
battle stations
you're wrong, I'm right
and you don't care
you rant and rave
to cause a scare
you blame whoever's
at the top
for countless ills
you think must stop
then I blame you
for being crazy
and you say that
my brain is hazy
you don't listen
and I'm not heard
then vice a versa
the pot gets stirred
i want this
and you want that
so here we go
another spat
to you it's clear
that I just suck
and I think you
don't give a fuck
oh shit, oh dear
what shall we do
let's yell and scream
until we're blue
might we finally
come to terms
if it weren't
for covid germs?
no wait that's not
what this is all about
it's clear as clouds
without a doubt
you espouse
conspiracies
in which the rich
have currency
and i like things
the way they are
so off we go
downtown to spar
you block the roads
i call police
together we'll
play at caprice
the truth is plain
why can't you see?
i say to you and
then you to me
no reconciling
these extremes
so let's make
nasty hateful memes
but
stop and think
don't quickly post
connect instead
to some holy ghost
surely there's
a better way
to save our lives
and healthy stay
For a thoughtful and thought-provoking post on the same theme, see the in between by Michelle Freemark.
© 2022 Susan Macaulay. I invite you to share my poetry and posts widely, but please do not reprint, reblog or copy and paste them in their entirety without my permission. Thank you.