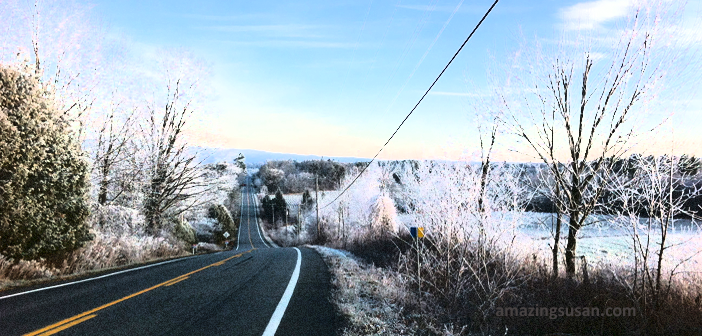 Poking fun at the start of the long, dark winter 😛
woe is us
by susan
© 2022
Listen here:
Read here:
woe is us
november's here
with cold and snow
and so too are
our tales of woe
scattered flurries
and slippery roads
mean rusty trucks
with salty loads
corrosive stuff
flies everywhere
as hai vu stitches
underwear
riders who put off
trips to storage
for covered trailers
now must forage
some walk in woods
or by the river
the thought of that
makes others shiver
the handy ones
res-erect their tools
polish bearings
play pocket pool
a few do boards,
skis and sleds
others won't
get out of bed
pete and lisa
chose to flee
head down south
then out to sea
ashley got some
tires with studs
now she's gonna
smoke some bud
crazy rick shares
wheelie vids
froze his nuts
then flipped his lid
sabrina's tongue
got stuck it seems
she thought a pole
was soft ice cream
it's chaos, crying
in the streets
no more rides
or timmy meets
oh my, oh dear
what will we do
this winter's bound
to be a zoo
one hundred sleeps
then twenty more
before bikers here
unlock the door
but then, oh yes,
comes sweet release
back on the road
and inner peace
© 2022 Susan Macaulay. I invite you to share my poetry and posts widely, but please do not reprint, reblog or copy and paste them in their entirety without my permission. Thank you.