all things pumpkin #poetry 2018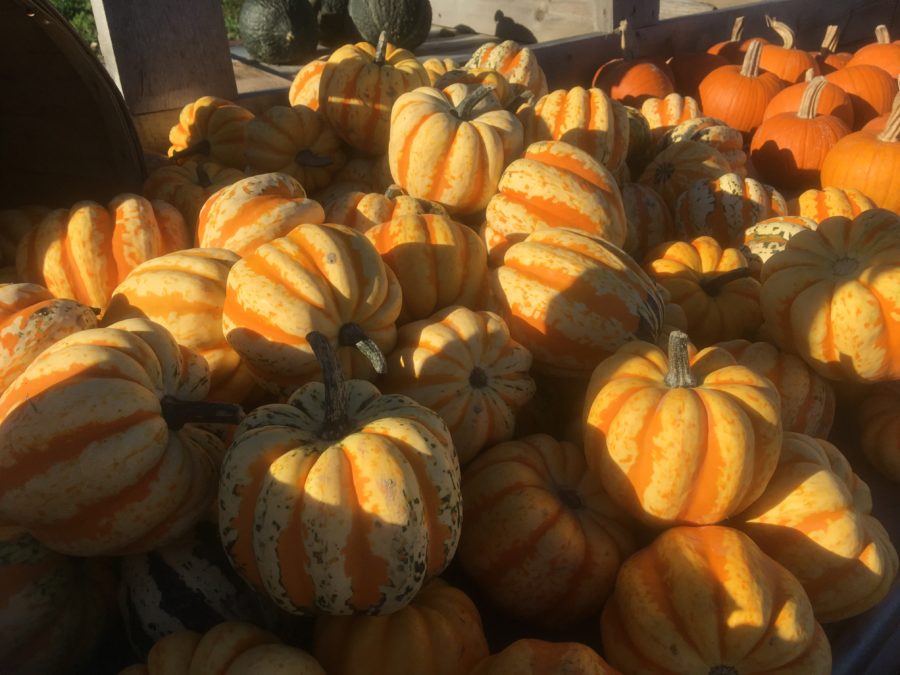 What fun we had with the Friends of Mississippi Mills Facebook Page "All Things pumpkin" draw in which participants submitted pictures, poetry and other stuff, for the chance to win fabulous prizes from the Rock-N-Horse farm ($25 gift certificate), Laurel & Ross (maple syrup), Almonte Fitness Centre (two free one-month memberships), and the choice of one of three signed prints from Eye Meets Word Photography.
The final results
A total of 30 participants (in alphabetical order by first name: Almonte Chiropractic Clinic, Andrea Bird, Arlee Sheets, Carol Bode, Colleen Robinson, Danielle K.L. Gregoire, Ellen MacGuigan Symons, Erica McKay, Gail Colbourne, Heather Phaneuf, Jane Stewart, Jeff Mills, Julie Mercier, Karen Hirst, Kathy Johnston, Kristine Grey, Laurel Cook, Linda Nilson-Rogers, Lindsey Lambden, Michel Desormeaux, Mike Caughey, Mississippi Mortgages, Nancy Junkins, Nina Wolstenhome, Savannah E, Sherrol Chretien, me, Terry Cairns, Trevor Johnston, and Victoria Miller) submitted 57 photographs, seven poems and two jokes. The various posts associated with the entries and the draw may be found on FB here.
Here are the poems (in alphabetical order by the poet's first name):
Pumpkin caveat
By Ellen MacGuigan Symons
An ambitious young gourd, was our Pat
On the vine, growing deep orange and fat.
Until with a sharp cut,
Pat was dumped in a truck:
We don't think Pat will be back.
Magic pumpkin forest
By Heather Phaneuf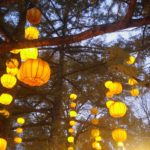 And above our heads the pumpkins glowed – a moment of magic, a gift of great power, the chance to be a child again. Breathing in the chilling air, we walked under trees illumined by lights and knew such moments stretch across lifetimes. Such is the power of pumpkin – the thrill and a chill.
Celebrating Pumpkins
By Karen Hirst
In the fall of the year
sat low to the ground,
The unmistakable orange
of the pumpkin is found.
Observers see pies
and mixtures of sweets,
Tricksters and treaters
carved faces delight.
Pumpkins sit proudly
one night of the year,
On stoops and in windows
to welcome or scare.
Pumpkins are perfect
traditional fare,
Leave none in the field
come October's retreat.
Peter, Peter Pumpkin Eater
By Laurel Cook
Woof, woof… Peter, Peter, pumpkin eater
Had a dog but couldn't keep her.
She'd learned his love of pumpkin pies,
A new found taste that was not wise.
His wife would leave the pies to cool
Upon a board across two stools.
What happened next, well you can guess,
Pastry, filling…. what a mess!
His wife was mad and she yelled "No!
If you want pies, the dog must go !"
Poor Peter he was sadly torn,
Twixt pies and dog, he was forlorn.
But then he brought, upon retainer,
A super duper doggie trainer.
Who taught his wife, when she made pies,
To place them on a shelf up high !
So, all in all, it ended well
A story that I love to tell
How Peters, pies and dogs and wives
Don't have to live their separate lives !
Dickie Dunkin
By Michel Desormeaux
when the weather is hot and sticky,
it's no time for dunkin dickie…
but when the frost is on the pumpkin,
then it's time for dickie dunkin…
Cinderella's Bella
By Nina Wolstenholme
There was once a pumpkin a pumpkin called Bella,
who became the carriage of lovely Cinderella.
But when the clock struck 12 at midnight
She turned back into a round orange veggie delight.
One thing pretty Bella learned from that day,
carriage or pumpkin, you can be happy either way.
the pumpkin sitter
by susan macaulay
(inspired by Victoria Miller's pic)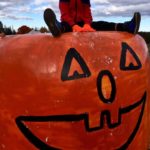 i sat on a pumpkin
out in a big patch
when all of a sudden
i had a scratch in my atch
how could i itch it?
what the hell could i do?
when my gloves were burnt orange
instead of sky blue?
i pointed toes skyward
and prayed for the best:
"god send me relief
before the sun sets!"
And finally, two yukyuks from Arlee Sheets :
What do you get when u divide a pumpkins circumference by its diameter?….pumpkin pi
What the name of the little junior pumpkin who didnt obey the crossing guard on his way to school?….Squash
Thanks to these generous folks for donating prizes for the draw:
The draw prizes went to (in alphabetical order by first name):
Thanks to all the participants, as well as to those who donated prizes. Check out the pics here:
More fun stuff:
laundry list of first annual fomm clothesline contest winners