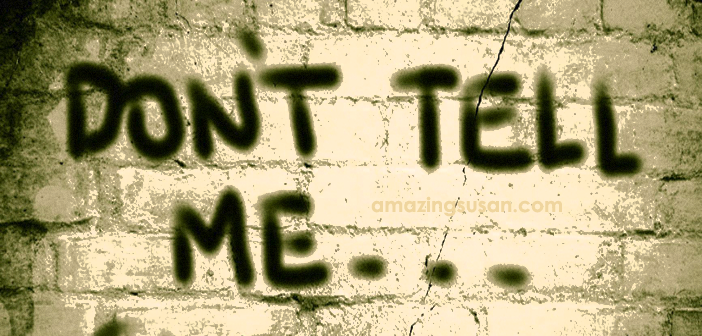 please don't 
© 2019 punkie
please don't
please don't tell me how i should feel
don't look at me askance
when i refuse to share your views
or two step in your dance
you think you know the answers
the ones that i should give
to the questions that you ask
about how i should live
i know my mind, i feel my heart
i've been around the block
your options and your choices
are lambs amidst the flock
why can't you just believe i have
the knowledge that i need?
to steer myself beyond this place
to somewhere — yes indeed.
let me be me, leave me alone
i'm getting real upset
i want some space, some time to breathe
my self is under threat!
© 2019 Susan Macaulay . I invite you to share my poetry and posts widely, but please do not reprint, reblog or copy and paste them in their entirety without my permission. Thank you.