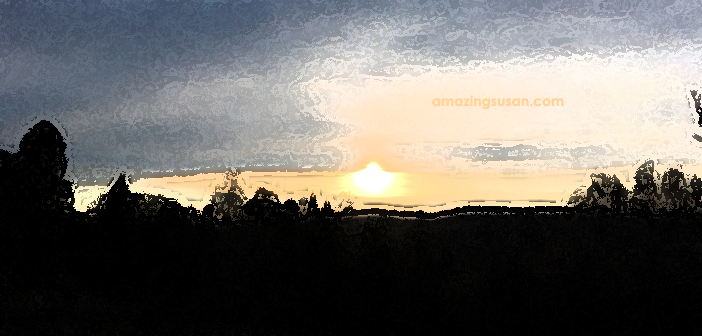 I scribbled this poem during one of my writing group sessions in spring 2016 when I was still caring for my mom who lived with Alzheimer disease. I was grateful then.
I was also grateful this afternoon (February 26, 2019), when I re-discovered the piece in a notebook, and decided it should be liberated.
i am grateful
© 2019 punkie
i am grateful
i'm grateful for the sun that shines,
i'm grateful for the rain,
i'm grateful for the moon above
i'm grateful for my brain
i'm thankful to my friends worldwide
i'm thankful for my health
i love the angels by my side
i'm grateful for their stealth
i'm lucky to have food to eat,
i'm lucky to have water
i'm lucky to have a drum to beat
to have been born a daughter
i'm blessed with taste and sight and sound,
i'm blessed to have few needs
i'm blessed to have been lost and found
to sow and grow new seeds
i'm happy for the cat that sits
and purrs upon my lap
i'm thankful to be safe right now
for spring and warmth and naps
how good it is to have ears to hear
and fingers with which to touch
no wonder i'm so grateful —
i have so very much!
i'm thankful for the breaths I take
for this one and the next
i'm thankful i can read a book
and have muscles i can flex
i'm grateful for this hour that dawns
for the promise that it holds
i'm grateful for the gods that yawn
and that one day I may grow old
© 2019 Susan Macaulay . I invite you to share my poetry and posts widely, but please do not reprint, reblog or copy and paste them in their entirety without my permission. Thank you.