i'll be glad when christmas is over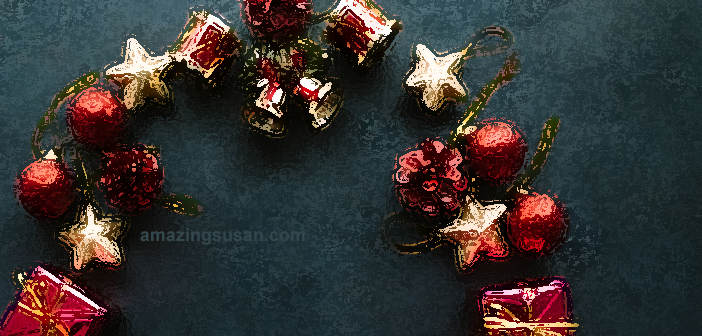 I wrote the poem below in December 2017, a little over a year after my mom died.
I have shared it again each December since, when so many people are plagued by despair and isolation instead of joy and connectedness.
Christmas isn't all it's cracked up to be for those who, for whatever reason, are alone. Making matters worse is all the hype and hoopla telling us the festive season is all about being with family and friends.
What about all the people who live alone and don't have any 'household'?" I reflect. "What about all the people who are isolated and stigmatized for being alone and lonely throughout the year?"
This poem is about the grief, sadness, despair and loneliness some people may experience at Christmas, and all year round. If you feel like this, please know that you are not alone – you are in good company. I for one, am holding your hand. We are all connected.
P.S. I'd never heard The White Cliffs of Dover until I sang it with Mom after she moved out of the big red brick house on the hill. I thought it the perfect finish for this poem.
i'll be glad when christmas is over
by punkie © 2017
when christmas is over
i won't have to pretend
to feel jolly and bright
when I'm empty within
i've no brothers or sisters
my family's all gone
there's nothing but darkness
where once the sun shone
what's that you say?
be of good cheer?
"how can I? who would?"
i cry through my tears
my friends all have children
or parents or cousins
get-togethers to go to
sometimes by the dozen
but i'm not invited
to join in their parties
with ribbons and wrapping
and stuff hale and hearty
i wish i were happy
with all that I have
instead i feel lonely
forgotten and sad
but don't get me wrong
please don't be mistaken
your pity's unneeded
as i'm not forsaken
no I'm not alone
oh no not at all!
there are millions more like me
someone's neglected to call
those who give care
with little support
"we don't have the time!"
their families retort
old folks in bad places
that none go to see
seems they've become
unwanted debris
homeless on streets
in boxes and sheds
without any blankets
or even a bed
people flee their own countries
escape in small boats
then drown by the thousands
because they don't float
the seasonal spirit
to some is a bottle
or the comfort that's found
in the folds of a brothel
like everything else
this too shall pass
just as happiness ends
the sadness won't last
so don't worry, don't fret
it's just the holiday blues
all will be fixed
in the year that is new
our hopes will ring out
like bells on a sleigh
the path will be found
with a will and a way
things may have changed
by this time next year
though the dearth of much promise
fills my heart with cold fear
perhaps if i write
dear santa a letter
next year he'll deliver
a world that is better
so yes, I'll be glad
when christmas is over
as i look forward and back
to the white cliffs of dover
© 2017 Susan Macaulay. I invite you to share my poetry and posts widely, but please do not reprint, reblog or copy and paste them in their entirety without my permission. Thank you.