3 ways i'm getting ready for the 2023 riding season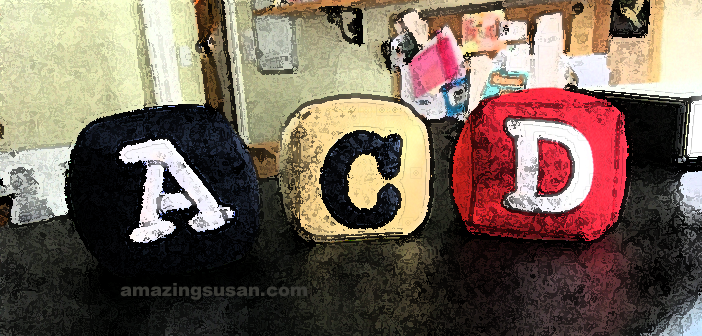 Yippee! The 2023 motorcycle riding season is just around the corner (she writes optimistically).
Last year, I didn't get on my bike until the end of May due to circumstances beyond my control. This year, weather permitting, I hope to move my first ride up to the end of April, or maybe even earlier. TheFox has heated grips and I have heated gear, so as long as the salt is off the roads I should be good to go. Theoretically.
Here are three things I'm doing right now (first week of February) to prep:
1) Started physiotherapy (again!)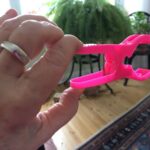 I broke my left wrist and dislocated and broke my left thumb in a little spill in the fall of 2021. It took all of winter 2022 to get my left hand and thumb sufficiently functional to be able to operate the clutch lever and the blinker toggle switch. When I started riding last spring, I stopped doing the exercises the physiotherapist had assigned me. That was a mistake. My thumb began to get painfully sore on long rides in September. Then I tripped in December while helping friends get a Christmas tree. I put my left hand out to break my fall. Since then, I've been having issues with my wrist. I went back to the physiotherapist last week and started doing daily exercises, which have already begun to pay off.
2) Re-joined the gym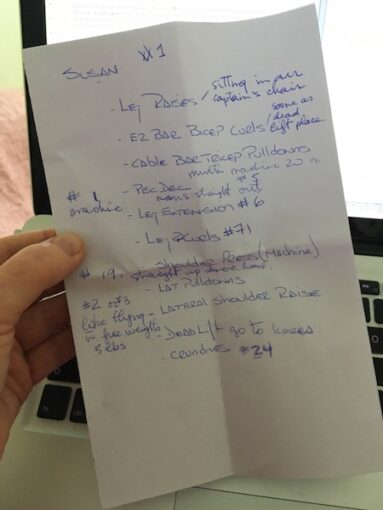 Pre-Covid, I went to the gym to lift weights three times a week. I stopped when everything was locked down and didn't go back until…this week! I am desperately out of shape and it's going to take a lot of work to get back some of the strength I've lost over the past three years. But I'm highly motivated and hopeful. A curling friend coaches at the gym and is creating three circuits for me to do three times a week (lotsa threes in this post!). I made a bunch of notes on the first one, which comprises three sets of five reps on a bunch of machines, so I could remember what I have to do next time around.
#KRAFT (Kan't Remember A Fucking Thing – new acronym I recently learned thanks to Eric Sibbitt)
3) Juggling (yep, literally)
I taught myself to juggle when I was in my mi-twenties. Nothing fancy. Just your three-cube basics. When I lived in Dubai and delivered presentations skills workshops. I used my juggling skills to demonstrate how each of the three key elements of presenting (Audience, Content and Delivery) are equally important – drop one and the show is over. I had sets of cubes made to give to my workshop participants as reminders. I still have a set of those of those cubes and I started juggling again last week as a way to enhance my peripheral vision and complement the physio work I'm doing with my hands.
Just for fun, I looked up juggling and peripheral vision as I was writing this post and heard a great quote in random video I watched: "Just remember, a drop is a sign you're progressing."
© 2023 Susan Macaulay. I invite you to share my poetry and posts widely, but please do not reprint, reblog or copy and paste them in their entirety without my permission. Thank you.