almost christmas eve wishes from a christmas eve past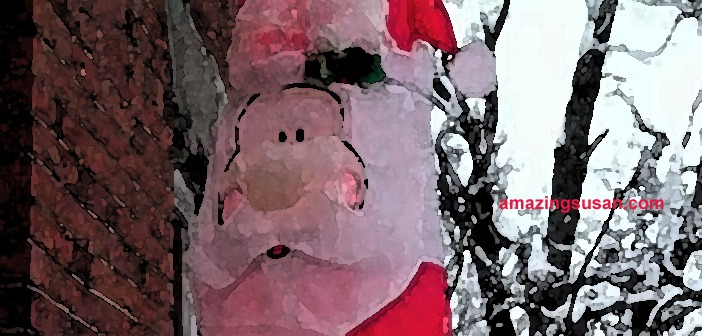 I'm not sure when I made this video comprising pics of mom and me during the festive season at her big red brick house on the hill. I think I may still have been living in Dubai at the time, which would make it before 2011. Maybe 2009.
Now, as I write this, it's Christmas 2020. Mom died in August 2016. I'm living in Almonte, Ontario, where we are about to go into another lockdown to try to stop the spread of COVID-19. There's not much snow on the ground, and the forecast is calling for above zero temperatures on Christmas Eve.
I miss my mom. I miss the fireplaces in her big red brick house on the hill. I miss the feeling I get when I'm with people who love me and whom I love. There's lots of other stuff I miss. But I'm trying my best to do what my mom taught me to do: be thankful, keep going, and celebrate everything worth celebrating no matter how small and insignificant it may seem at the time.
Merry Christmas from my angel mom and me from two thousand and whatever and thanks to Celine Dion for the tune <3