had to stop 'cause it was getting dark :)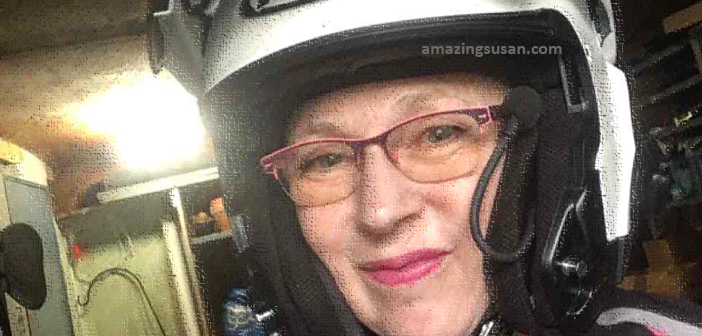 May 12 was a gorgeous day in eastern Ontario. Temperature was perfect, skies were blue, not much wind. Plus, it was a weekday, which meant relatively little traffic.
I went for a short spin in the morning; less than 100 kms. Came back home. Had breakfast. Went back out mid-afternoon.
We have beautiful roads in Lanark County. Twisties, sweepers, hills, valleys, views and straight stretches through farm fields that transform with the seasons in a breathtaking cyclical panorama. I love nature's rich colours and all the aromas of the countryside.
Once I started riding that afternoon, I couldn't stop – until I had to because it was starting to get dark and I can't ride or drive  past dusk or before dawn due to vision issues.
The bugs were a bit of challenge I must admit — don't stop moving for more than seven minutes! — but other than the insects, it was all good.
Oh wait. Except for the unexpected port-a-potty location change in Clayton, which was a little inconvenient because, by that time, I was DYING to go LOL 🙂  (I know. TMI. LOL :p)
#itssogoodtobeontheroad
© 2023 Susan Macaulay. I invite you to share my poetry and posts widely, but please do not reprint, reblog or copy and paste them in their entirety without my permission. Thank you.