19 things i'm grateful for today 20/04/19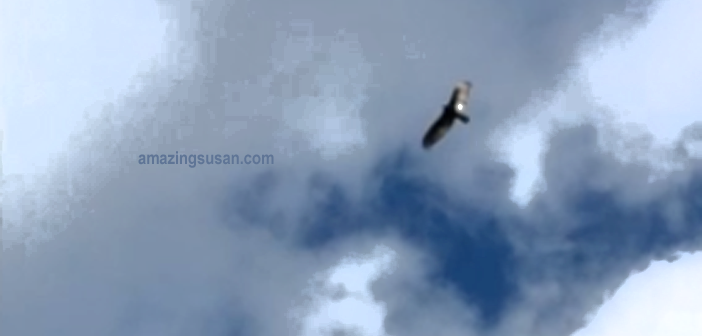 This is another in my series of posts listing things I'm grateful for. More gratitude may be found here.
I'm grateful for soaring, and for the fact that both birds and humans can do it, just in different ways #wings
I'm grateful my new DIY haircut isn't a complete f**k up LOL
I'm grateful I write poetry that documents the ups and downs and ins and outs of my life, and that this poem from eight months ago today along with this one from three weeks ago show how destructive patterns repeat themselves thus providing an opportunity to discover how to avoid repeating them
I'm grateful for zoom
I'm grateful for having a cocktail hour zoom with my Florida-based friends Beverly and Page yesterday
I'm grateful for having an afternoon tea zoom with my former boss Richard and his family today; they live in Cornwall, England. Richard and I have been connected on FB for awhile, but hadn't spoken since we last skyped ten years ago. He was my immediate boss when I worked for Motivate Publishing in Abu Dhabi in 1994. It was lovely to meet his beautiful wife Fiona, and his children Hannah (13) and Noah (11). We just kinda picked up where we left off… <3
I'm grateful for clean sheets that smell like spring on my bed
I'm grateful for 70% chocolate
I'm grateful for rainy days like this one, which make it feel normal and okay to be inside
I'm grateful for my old friends at the UU church in North Hatley and for being able to join them today for their online service
I'm grateful for more 70% chocolate
I'm grateful for a new-found walking partner who listens
I'm also grateful for walking alone
I'm grateful that I am a strong and independent woman and that I will be okay again
I'm grateful for my tears. Always.
I'm grateful for my friend Tricia whose birthday it is today
I'm grateful for life experiences that challenge me to learn and grow
I'm grateful that Jennifer succeeded in removing the adsense ads from MyAlzheimersStory.com – thanks Jen!
More posts on being grateful here.
© 2020 Susan Macaulay. I invite you to share my posts widely, but please do not reprint, reblog or copy and paste them in their entirety without my permission. Thank you.