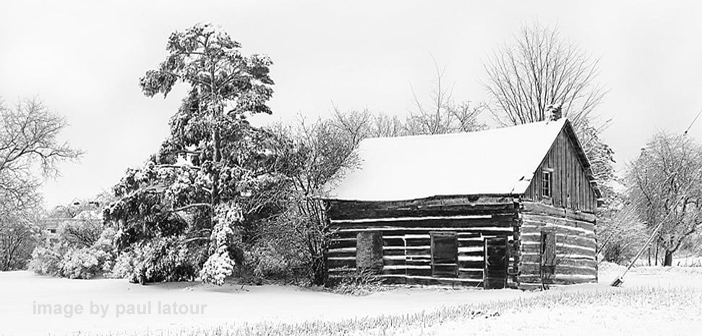 Almonte-based photographer Paul Latour posted this wintery pic on our Friends of Mississippi Mills FB page and asked a question: "What if logs could talk?"
Here is a my poetic answer with thanks to Paul for letting me use his image:
if logs could talk
by punkie © 2021
Click on the audio player if you would like to hear me read the poem:
if logs could talk
if logs could talk
what would they say
of things that happened
long ago, in the day?
would they whisper
of tales untold
of secrets hidden
bought and sold?
if logs could talk
would they confess
to snowbound dreams
and winter stress?
would they confide
that being a wall
was destiny's answer
to a god-given call?
if logs could talk
might they shout
"free those within,
help them get out!"?
would they question
why houses are built
or accept their fate
play it up to the hilt?
but logs can't talk
nor can they rhyme
and so they are silent
at least most of the time
they watch and they wait
in the days, months and years
holding the space
for our hopes and our fears
© 2021 Susan Macaulay. I invite you to share my poetry and posts widely, but please do not reprint, reblog or copy and paste them in their entirety without my permission. Thank you.