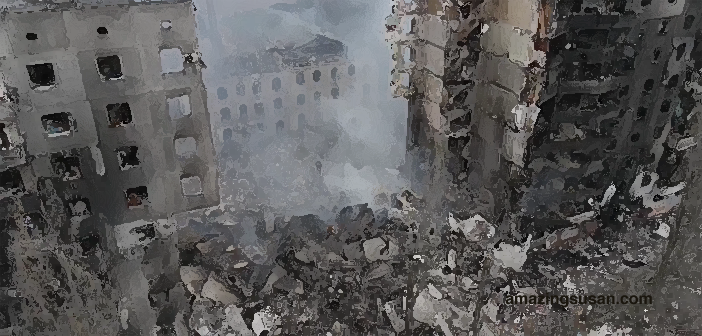 I woke up this morning to horror stories of slain civilians and empty rhetoric.
This poem is about that.
war crimes
by susan © 2022
war crimes
blackened streets where people were
buildings shelled 'til nothing stirs
raped and murdered, thrown in graves
families, friends no one could save
jets and gunfire in the air
death, destruction everywhere
look world, here we go again
ruwanda, sudan and now ukraine
we watch, outraged, and keep the score
of distant genocidal wars
evil deeds are soon denied
by propaganda filled with lies
from sidelines just across the borders
we send supplies, scream empty orders
"stop the violence, end the killing
one day in court you'll get a grilling
we blame you heartless perpetrators
for leaving countries full of craters"
too bad the future is too late
for lives snuffed out by guns and hate
so we will cry and rue the day
that all we did was wait and pray
© 2022 Susan Macaulay. I invite you to share my poetry and posts widely, but please do not reprint, reblog or copy and paste them in their entirety without my permission. Thank you.