i lost my marbles (part 2)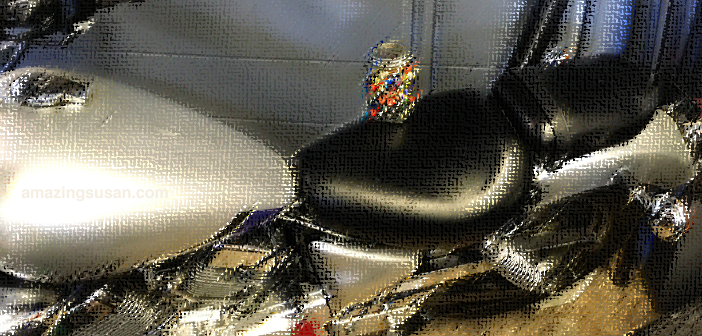 Not much to say about this other than I lost my marbles in December and found them again in April.
This poem is about that.
i lost my marbles (part 2)
by susan
© 2022
Listen here:
Read here:
i lost my marbles (part 2)
months ago i lost my marbles
all snuggled in a jar
i looked for them first high then low
searched both near and far
i couldn't see them anywhere
it seemed that they were gone
but yesterday they reappeared
proving me dead wrong
i found them hiding with the fox
underneath some stairs
down at thumper johnny's place
waiting for repairs
they sat there looking cool and calm
pretty as you please
adding colour to the shop
and being the bees knees
how they got there i don't know
perhaps they hitched or hiked
couldn't stand to be apart
from our little silver bike
soon they'll all be coming home
– the marbles, jar and fox –
like me, they just can't tolerate
living in a box
© 2022 Susan Macaulay. I invite you to share my poetry and posts widely, but please do not reprint, reblog or copy and paste them in their entirety without my permission. Thank you.
10 motorcycle rider cabin fever symptoms (as demonstrated by my cat)