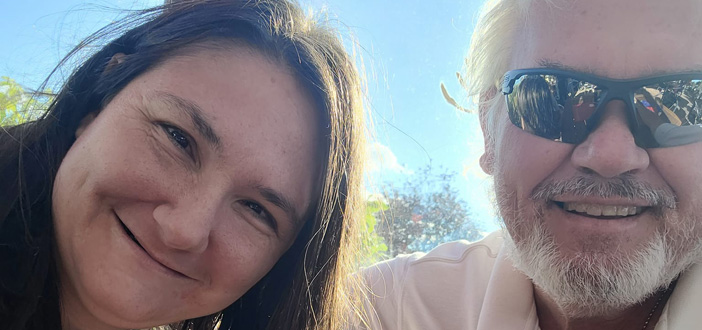 As I said in another post, conversations I have with people (and sometimes the people themselves), inspire me to write poetry.
When I had the good fortune of meeting Andrew and his daughter Cassie, I was immediately touched by them both but in particular by Cassie's free and joyful spirit.
This poem is about them <3
cassie & her da
by susan
© 2022
Listen here:
Read here:
cassie & her da
this is for cassie
the belle of the ball
she loves to blow kisses
and shop at the mall
she spends her blue money
at the best bargain stores
buys herself t-shirts
says 'da, I want more,'
he can't say no to her wishes
she holds tight to his heart
so da treats her to rides
and burger king a la carte
she teases him daily
says 'da you're so boring,'
except when it's pizza
at boston's she's scoring
her eyes sparkle and dance
they take everything in
the car and the cat
make her laugh and then grin
for her smile to be perfect
da sold one of his harleys
when it didn't pan out
he got kinda snarly
but it soon will be fixed
for beautiful cassie
and when all's said and done
she'll be four times as sassy
© 2022 Susan Macaulay. I invite you to share my poetry and posts widely, but please do not reprint, reblog or copy and paste them in their entirety without my permission. Thank you.