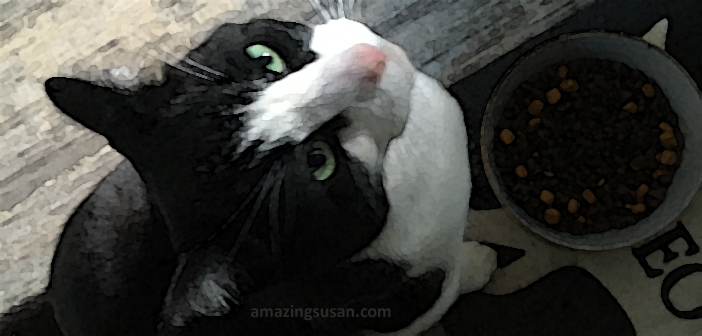 The black and white beauty above is my friend Judith's cat, Oreo.
Oreo is a sweetheart. Stubborn at times. But a sweetheart nevertheless.
On the Sunday before Halloween, I was to give Oreo her dinner. But I also had tickets to two community concerts in different parts of the rural area in which I live. Luckily, I have a motorcycle and I could make it to all three engagements and have some fun at the same time.
It's all in the video 🙂
© 2022 Susan Macaulay. I invite you to share my poetry and posts widely, but please do not reprint, reblog or copy and paste them in their entirety without my permission. Thank you.