ride on into the next town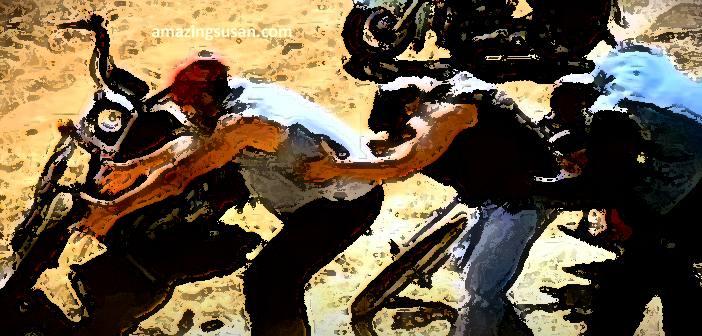 For some reason, this tune, which I first heard long long long before I started to ride motorcycles in 2021, popped into my head tonight.
It's "Legend of a Cowgirl" by American singer-songwriter and rapper Imani Coppola from her debut album Chupacabra, released in August 1997. More about the tune here.
I love the lyrics, the music, the rides and, especially, the back-up dancers 🙂 Enjoy.
© 2022 Susan Macaulay. I invite you to share my poetry and posts widely, but please do not reprint, reblog or copy and paste them in their entirety without my permission. Thank you.