my riding season isn't over yet…
It's October 25 and, not surprisingly, some Canadian riders have already put their 'babies' to bed.
I'm not one of them. I'm not quite done yet.
I reckon there may be a few more days of good riding left. Today for sure (I was out for a couple of hours with my friend snd riding coach James A.), definitely tomorrow (the forecast says 18 C)  and possibly Friday too (cloudy but . After that, we'll see.
Yesterday, I did this 180-kilometer loop in @RideTheHighlands: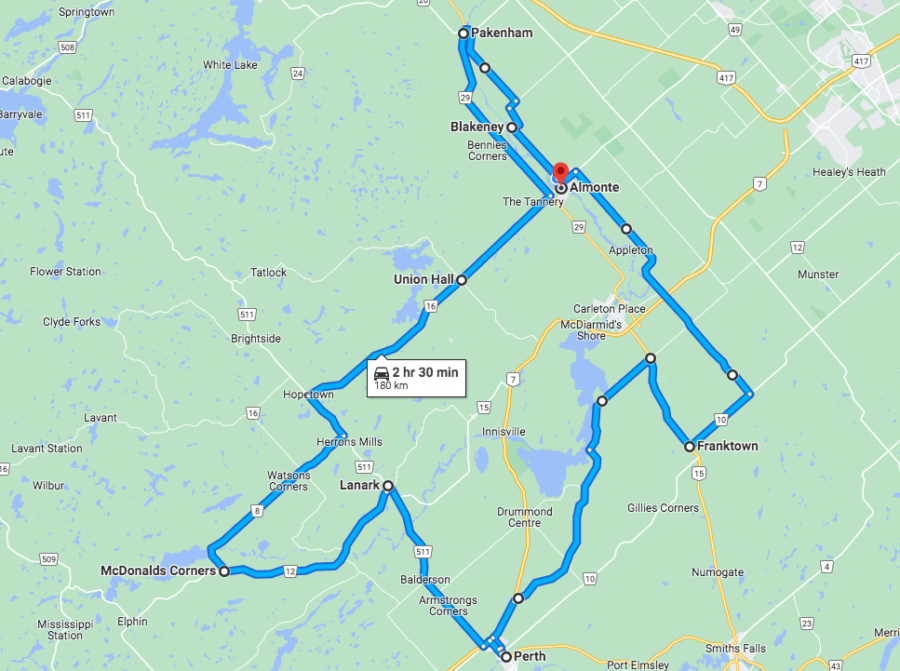 I stopped in McDonalds Corners for a coffee and cookie at one of my favourite country stores (aptly named Highlands Country Store), popped down to Pakenham toward the end to fill up at Karson's Service Center and to pick up a bottle of Josh Sauvignon Blanc, which is not available in Almonte.
My odometer(s) also turned over 37,000+ kilometers ridden this season so far.
But, like I said, it ain't over yet…
© 2023 Susan Macaulay. I invite you to share my poetry and posts widely, but please do not reprint, reblog or copy and paste them in their entirety without my permission. Thank you.