gravel hazard panmure road & lanark 17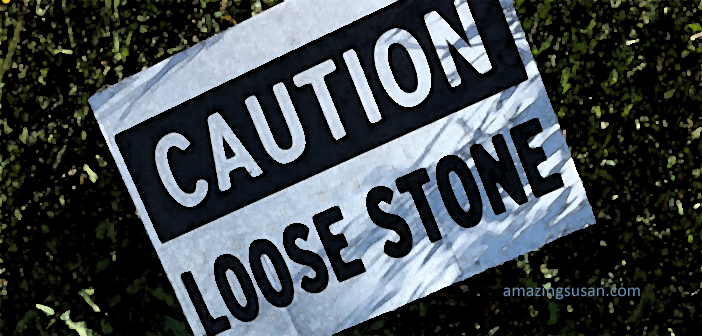 As I see the occasional rider on my Almonte/Blakeney/Pakenham/Blakeney/Almonte warm-up loop, I thought I would let everyone know there's a lot of loose gravel on the corner of Panmure Road and Lanark County Road 17. The latter has recently been resurfaced for several kilometres west of the Panmure Road corner.
Here's the location: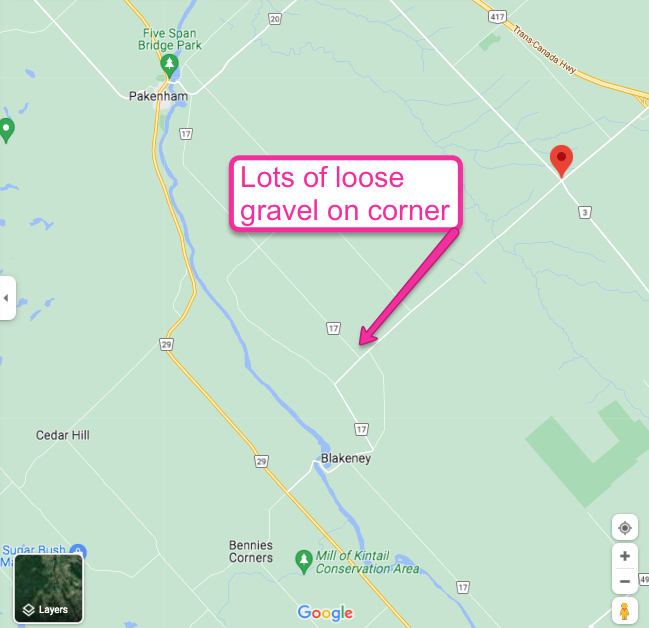 Here's video of the corner and the gravel:
I have called the county and asked them to remove the gravel. Let's hope they do.
© 2022 Susan Macaulay. I invite you to share my poetry and posts widely, but please do not reprint, reblog or copy and paste them in their entirety without my permission. Thank you.