12 things i'm grateful for easter 20/04/12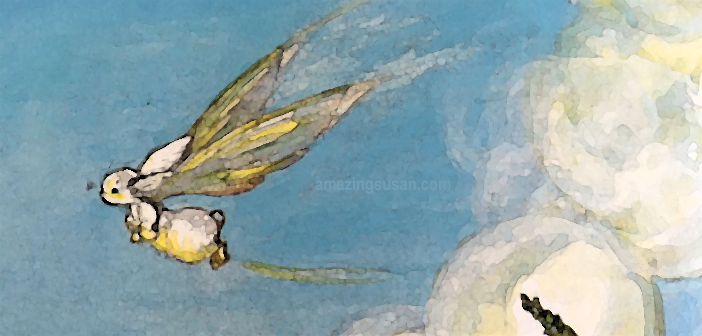 This is the fourth post in my resurrected practice of writing lists of things I am grateful for. The first, second and third posts in this series are here, here and here respectively. Others from the more distant past may be found here.
I'm grateful for the powerful imagery of #wings
I'm grateful for the story of Pookie, the rabbit who could fly
I'm grateful I video recorded the 2012 Easter egg hunt I had with my mom who lived with dementia and who died in 2016
I'm grateful for being able to comment on everything under the sun through my poetry. This piece, which I wrote in 2017 and called "the easter parade" is, sadly, still relevant
I'm grateful for the thinning scissors someone leant me to take the heaviness out of my hair; now I just need to learn how to use them
I'm grateful for all the frontline workers worldwide who are fighting to save lives in the midst of this coronavirus pandemic
I'm grateful for the inspiration of amazing people like Chris Koch (the video makes me cry every time, and woo hoo he's an Albertan!)
I'm grateful I always give it all I've got, and rarely give up
I'm grateful I have my own little house
I'm grateful I can look out the window
I'm grateful for the Easter Bunny
More posts on being grateful here.
© 2020 Susan Macaulay. I invite you to share my posts widely, but please do not reprint, reblog or copy and paste them in their entirety without my permission. Thank you.