10 things i'm grateful for today 20/04/06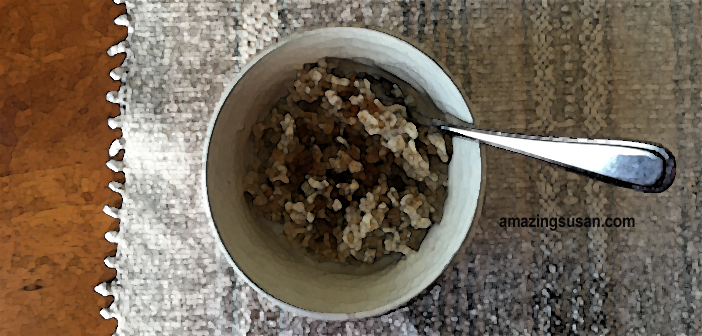 This is the second post in my resurrected practice of writing lists of things I am grateful for. The first post in this series is here. Others from the more distant past may be found here.
I'm grateful for all the people I have loved, and all those who have loved me <3
I'm grateful for oatmeal and brown sugar for breakfast
I'm grateful for sunny days
I'm grateful for blue skies
I'm grateful for Mill Street Books, their online service and the fact that owner Mary delivered (to my door!) a book I ordered last week. Thanks Mary!
I'm grateful that I'm accustomed to being alone — it makes staying home alone and being physically distanced relatively easy for me.
I'm grateful for thoughtful and reassuring words from The Queen.
I'm grateful for this tongue-in-cheek poem I wrote and posted a year ago today
I'm grateful I have a quirky sense of humour
I'm grateful that everything's gonna be alright – eventually 🙂
More posts on being grateful here.
© 2020 Susan Macaulay. I invite you to share my posts widely, but please do not reprint, reblog or copy and paste them in their entirety without my permission. Thank you.