10 motorcycle rider cabin fever symptoms (as demonstrated by my cat)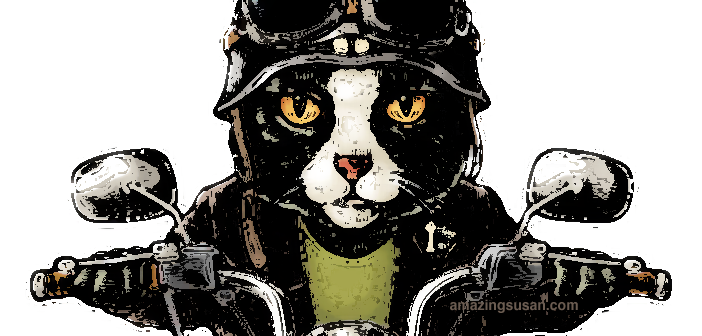 Many thanks to Kitty Cat Jax for demonstrating these 10 symptoms exhibited by many Canadian riders during the winter months when they are unable to be out on their bikes.
Actually, these symptoms may be experienced by just about anyone confined to their homes for any number of reasons. Not that any come immediately to mind at the moment…
Kitty Cat  came up with virtually all the ideas, scenes, set, etc. for this video on his own and required little or no direction in the filming of it. He's a natural 😛
© 2022 Susan Macaulay. I invite you to share my poetry and posts widely, but please do not reprint, reblog or copy and paste them in their entirety without my permission. Thank you.